Kitchen Cabinet Remodel In Lake Nona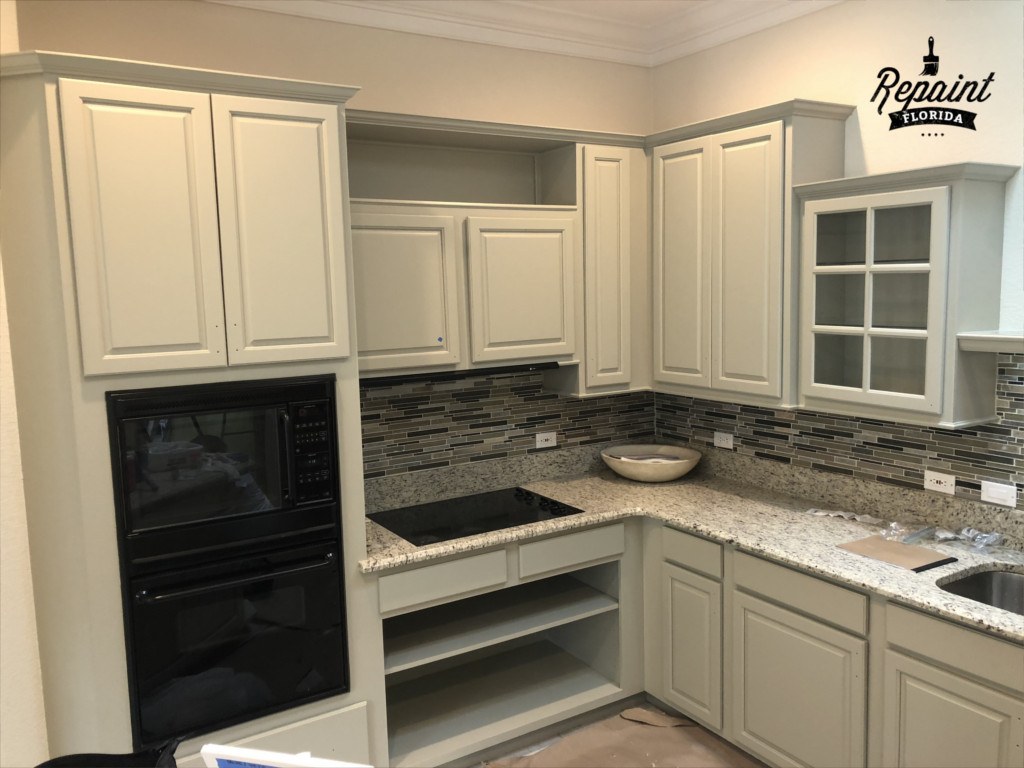 The Lake Nona area of Orlando has been perfect place for our kitchen cabinet painting business. The homes are at the age that the cabinets are still in very good shape, but the style of stain used is just outdated.
After pricing on having their cabinets refaced, having the doors replaced, and a new veneer placed on top of the frames, the homeowners realized that it wass only the color they wanted to change. Why would they replace good cabinets?
If you live in the Lake Nona area, go ahead and get a price on refacing your cabinets or replacing them. If you get it in writing, then give us a call, we'l show you how we can save you thousands of dollars while having your kitchen cabinets professionally painted by Central Florida's leading cabinet painters.
We'll bring over samples doors that we've painted, show you the latest colors, show you how we can cut door panels and install glass, add soft close hinges, add pulls, and give you your dream kitchen, while saving you money.
Give us a copy of any quote from a legal cabinet reface or cabinet replace company and we'll take $100.00 off of their quote. We have 40 years full time in the painting trade and have painted over 250 kitchens last year. If you like, we'll even give you a tour of our shop and show you how we operate. To ensure the quality of our work, we don't use subcontractors.
Project Type: Kitchen Cabinet Painting
Estimated Budget: $2870
Products Used:
PPG Breakthrough
---
Benefits of Moss Park Kitchen Cabinet Painting
One of the biggest expenses that goes into a kitchen remodeling job is the new cabinets. The thing is, the cabinets you already have are probably in perfect condition except that they need a little u […]
Top Orlando Kitchen Cabinet Painting Ideas
An experienced painting contractor can use different painting techniques on your Orlando kitchen cabinets to achieve a wide array of finishes. This is a great alternative to replacing your old kitche […]