Kitchen Cabinet Painting in Eustis, FL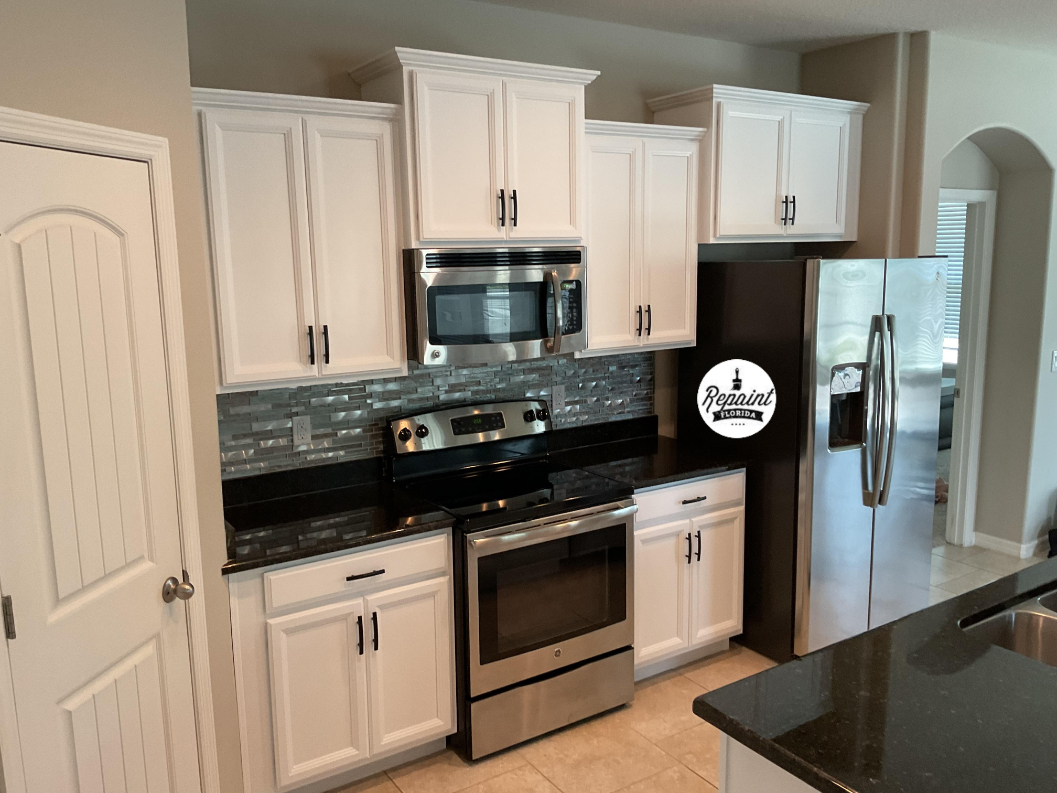 Here's a kitchen in Eustis Fl that needed a little love for the new owners.
Using our 40 years experiences we started with a good cleaning of cabinets using Krud Kutter and green scrub pads, followed with rinse and sanded all surfaces.
Using top quailty ICRO an Italian Wood Coatings with Thixotropic Properties that gives you a professional finish we primed, sanded & finish coated with this amazing 2k paint .... Such a beautiful finish that will hold up to everyday use and more , they'll enjoy this new look for years to come.
Project Type: Kitchen Cabinet Painting
Products Used:
ICRO Italian Wood Coatings 2k
Client Review:
My husband and I bought a new home to us ! Loved the home but, did not care for the brown cabinets. I searched for a company that only specialized in cabinet repainting. And, found this amazing company. From the first phone call I knew they were going to be wonderful to work with. Jeff and Deb are a husband and wife team. They invited me to come and see their shop and explained the entire process of cabinet repainting. I was impressed with their facility! They gave me a time line from start to finish. And, it was kept on time. I highly recommend Jeff and Deb with Repaint Florida ! YOU WILL NOT BE DISAPPOINTED !!!
- Elizabeth P
---
Benefits of Moss Park Kitchen Cabinet Painting
One of the biggest expenses that goes into a kitchen remodeling job is the new cabinets. The thing is, the cabinets you already have are probably in perfect condition except that they need a little u […]
Top Orlando Kitchen Cabinet Painting Ideas
An experienced painting contractor can use different painting techniques on your Orlando kitchen cabinets to achieve a wide array of finishes. This is a great alternative to replacing your old kitche […]