Kitchen Cabinet Painting In Orlando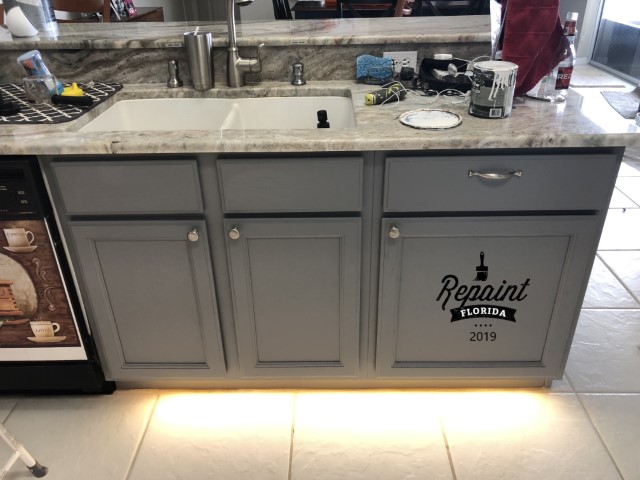 For this Orlando project, our clients decided to revamp their kitchen by adding new appliances and painting the cabinets. We painted the cabinets with a custom gray, and they couldn't look better!
Look at the before and after pictures, and you can see how we can give your kitchen a brand new look.
Project Type: Kitchen Cabinet Painting
Products Used:
PPG Breakthrough
Client Review:
What an amazing experience!! Jeff and his team are true professionals. We didn't even have to take anything out of the drawers or cabinets. His team came in one day, took the doors and drawer fronts off, then came back a week later and reinstalled everything. We were hesitant about painting the cabinets as we didn't want it to look cheap, but we are thrilled! A usual kitchen remodel will bring a 50% return on investment, but the work that Repaint Florida did will be a 300% return on investment! Thank you Jeff and you amazing team!!! I have already recommended them to 3 friends!
- Jon H.
---
Benefits of Moss Park Kitchen Cabinet Painting
One of the biggest expenses that goes into a kitchen remodeling job is the new cabinets. The thing is, the cabinets you already have are probably in perfect condition except that they need a little u […]
Top Orlando Kitchen Cabinet Painting Ideas
An experienced painting contractor can use different painting techniques on your Orlando kitchen cabinets to achieve a wide array of finishes. This is a great alternative to replacing your old kitche […]