Kitchen Cabinet Painting In Windermere, FL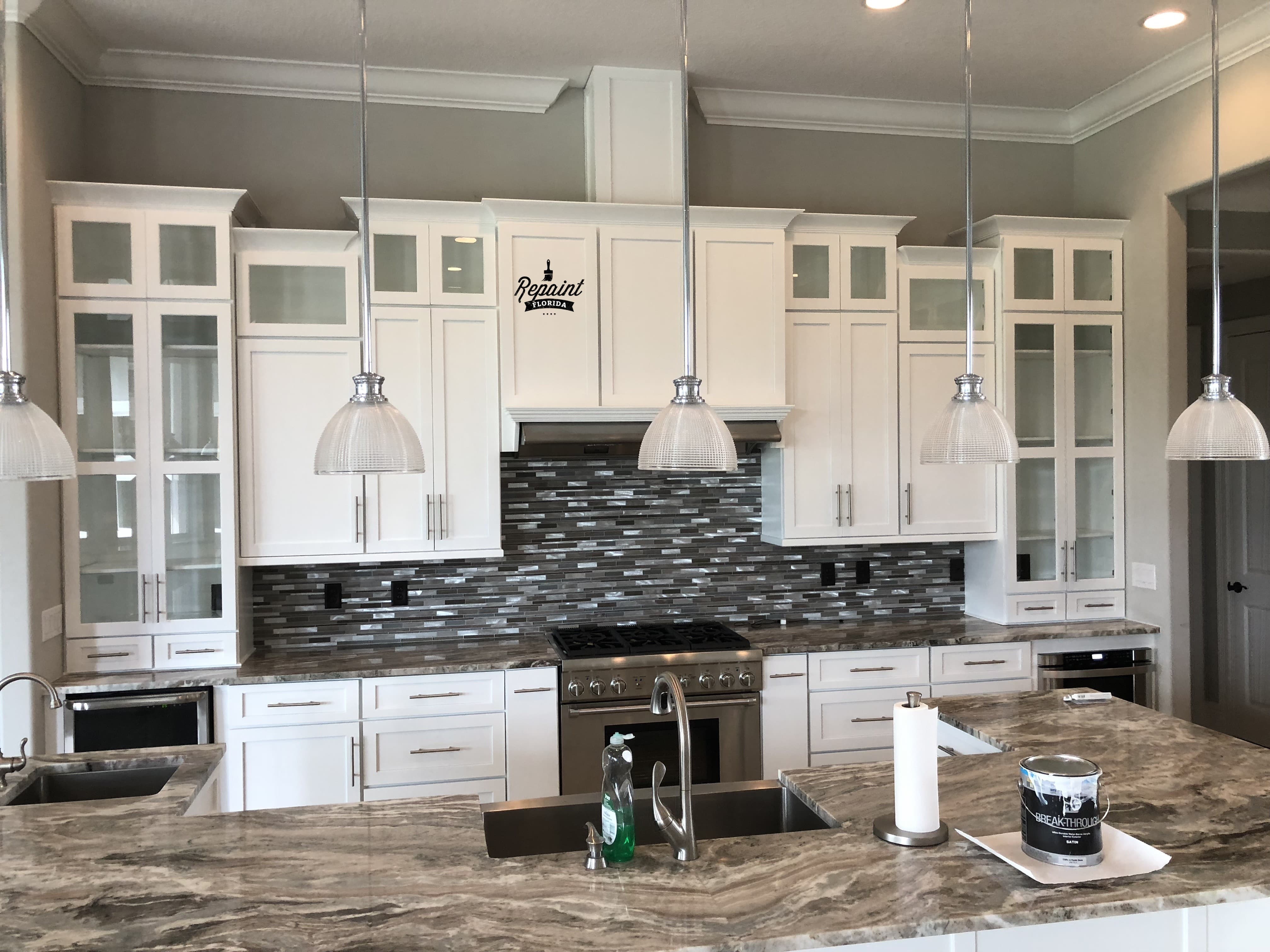 It's amazing that builders are still using the same old stain style cabinets in a new home. These homeowners just paid $900,000 + for a home in Windermere, FL. The builders didn't use cheap kitchen cabinets. They were beautifully made, and had a modern style. But, the finish was outdated by 20 years.
These homeowners knew the cost of a builder's upgrade, which is the most profitable service for a builder... They offered an upgrade only at premium prices. Instead of being charged extra from the builders, they called Repaint Florida LLC to professionally paint the new cabinets a beautiful white finish.
Because they had the professionals at Repaint Florida, LLC paint their cabinets, they saved thousands of dollars, and they now have their dream kitchen.
Project Type: Kitchen Cabinet Painting
Project Location: Windermere, FL
---
Benefits of Moss Park Kitchen Cabinet Painting
One of the biggest expenses that goes into a kitchen remodeling job is the new cabinets. The thing is, the cabinets you already have are probably in perfect condition except that they need a little u […]
Top Orlando Kitchen Cabinet Painting Ideas
An experienced painting contractor can use different painting techniques on your Orlando kitchen cabinets to achieve a wide array of finishes. This is a great alternative to replacing your old kitche […]